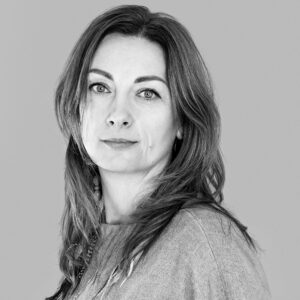 Beata
ROOTS: Polen
Ik was jong en naïef toen ik naar Nederland kwam.
In Polen groei je anders op dan hier.
Hier ligt eigenlijk alles voor je klaar.
Je kunt studeren, krijgt een verzekering, misschien een subsidie…
In Polen niet.
Daar moest ik werken om mijn school te kunnen betalen.
Eigenlijk had je weinig kans om uit huis te gaan, weg van je ouders.
Mijn eerste trip was naar Nederland en een 'one-way-ticket'.
Waarom Nederland?
Omdat dat zo moest zijn.
Ik zoek altijd een andere verklaring dan alleen mijn ratio.
Toen ik hier kwam, was dat behoorlijk wennen.
Inmiddels ben ik op mijn plek in Almere en vond ik rust in mij.
Als je thuiskomt in jezelf, voel je je overal thuis.
"If you feel at home within yourself, you'll feel at home anywhere and everywhere"
ROOTS: Poland
I was young and naive when I first came to the Netherlands.
You grow up differently here.
Different to Poland.
It's like it's all handed to you on a plate here.
You can go to uni, you're insured, you might get subsidies…
In Poland, you don't get any of this at all.
I had to work in order to pay for my schooling.
There's not a lot of chance to leave home there, away from your parents.
My first trip here was a one-way ticket to the Netherlands.
Why here?
Fate, I guess.
I'm always looking for other explanations, other than my own common sense I mean.
When I came here, there was so much to get used to.
Now I've found my feet in Almere, and I feel at peace here.